Translations
Translation Services in Como
Our studio provides prompt translation services with an impressive level of accuracy and professionalism. We are able to process any document format (Word, Excel, PowerPoint, OpenOffice, Adobe InDesign, FrameMaker, AutoCAD, HTML, XML, CSV, etc.) and translate any text into and out of any language (English, German, Spanish, French, Russian, Arabic, Chinese, Japanese, Italian, etc. – see list below for more).
In order to maintain our professional standards, at Virtus Animi we select our translators very carefully, each with at least ten years of experience in the sector requested by the customer.
We help our customers choose the kind of translation best suited to their specific situation, thus ensuring absolute loyalty to the source text by respecting grammar, punctuation, tone, register, phraseology, and context based on the target country.
To maximise efficacy and reduce our clients' costs, we take advantage of the latest electronic resources available for translation (called computer-assisted translation, or CAT, tools, such as Trados). These supplementary programs supply features such as translation memory (TM) tools, which allow us to generate client-specific glossaries that in turn facilitate terminological consistency, continuity of style, and speed of execution.
OUR TRANSLATION SERVICES
Virtus Animi's translation team is perfectly bilingual, reliable, and qualified, with multiple years of experience in the following fields and topics:
Certificates
birth certificates, residence certificates, combined certificates, civil status certificates, family status certificates, death certificates, criminal records certificates, certificates of pending proceedings, marriage certificates, divorce certificates, degree certificates, diplomas, school reports, university transcripts, driver's licenses, residence permits, certificates of professional conduct, invoices, power of attorney, pay slips
Technical Texts
technical data, instructions, operating manuals, electronic manuals, instruction manuals, scientific reports, guides, technical specifications, patents, legislation, catalogues, proposals, data sheets, applications, software messaging
Legal Documents
contracts, agreements, evidence transcripts, testimonies, legal notes, confidential agreements, legal declarations, legal certifications, international legal practices, regulations, laws, legal reports, governmental/state reports, trademarks, letters of credit, licences, writs of summons, verdicts, statutory declaration, deeds of notoriety, notarial deeds, Chamber of Commerce certificates, auto-certifications, orders for payment, general power of attorney, special power of attorney, adoptions
Financial Documents
balance sheets, notes to financial statements, creditor agreements, corporate documents, reports, articles of association, company registrations, minutes, financial analyses, expert and official reports, instruments of constitution
Advertising and Media Texts
websites, monographs, brochures, editorials, catalogues, flyers, press releases, commercial communications, graphical contents, forms, books, e-books
Medical, Scientific, IT Texts
medical texts, medical reports, pharmaceutical materials, medical records, technical standards and regulations, product data sheets, phrase tags, HTML codes
LINGUISTIC COMBINATIONS
The birth and rapid growth of global markets have created the need for companies and professionals, regardless of field, to communicate with clients all over the world.
Since professional, accurate, and efficient communication with clients is an invaluable component of any business's success, Virtus Animi offers the ideal solution to the challenges posed by today's markets, which require mastery of a variety of foreign languages for correspondence and interaction with increasingly international clientele.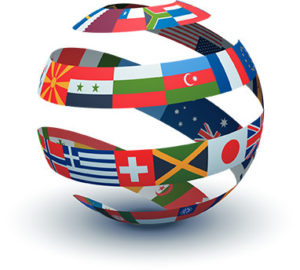 We translate into and out of any language requested, including, but not limited to:
Albanian

Arabic

Armenian

Azeri – Turkish


Bengali

Belorussian

Bulgarian

Catalan

Czech

Chinese

Croatian

Danish

Dutch

English

Estonian

Farsi

Finnish

French

Gaelic

Georgian

German

Greek

Hebrew

Hindi

Hungarian

Icelandic

Italian

Japanese

Korean

Latvian

Lituanian

Macedonian

Maltese

Moldavian

Norwegian

Polish

Portoguese (Brasilian)

Portoguese (Portugal)

Punjabi

Romanian

Russian

Serbian

Sinhalese

Slovakian

Slovenian

Spanish

Swedish

Thai

Turkish

Ukrainian

Urdu
Contact us for a free quotation.
WHY CHOOSE US
Here at Virtus Animi, a studio specialising in simple, sworn, apostilled, legalised, and certified translations throughout national and international territory, we owe our sterling reputation to the following attributes:
EXPERIENCE
Over the past decade, Virtus Animi has consistently excelled in the numerous services we offer while continuing to grow steadily, expanding our network of resources with each project. We collaborate daily with professionals, companies, and legal institutions located throughout Italy and Switzerland to flexibly coordinate projects requiring diverse skillsets in order to respond to our clients' needs.
EXPERTISE
In addition to employing reliably excellent translators and interpreters at our office in Como, we supplement our services with a network of external professionals of various mother tongues with expertise in every sector imaginable, guaranteeing us the resources necessary to provide fluid and accurate translations of our clients' texts, regardless of content. After translation, each text is thoroughly revised in order to ensure the highest quality end product.
FLEXIBILITY
Virtus Animi offers free consultations to clients interested in the range of linguistic services we provide, including translation, proof-reading, and interpreting in over 60 languages. For each commission, our experts discuss the project with the client in order to determine how best to address their needs, in addition to any possible ways of reducing labour costs during the process. We are happy to accommodate every client's unique requirements without recourse to any predetermined model of service to ensure that our approach is as tailored to the individual project as possible.
TRANSPARENCY
Every commission is preceded by a detailed estimate indicating the costs and time frame of the requested service, and the project starts only after this offer has been reviewed and countersigned by the client. We ensure full compliance with the contractual terms agreed upon in this initial phase.
CONFIDENTIALITY AND RELIABILITY
All translations are carried out with the utmost discretion and strict observance of confidentiality. Our translators and collaborators, both internal and external, sign specific confidentiality agreements to ensure customer protection, so our clients can be confident that our translations and any informational material they provide remain absolutely confidential.
If you would like a free estimate or consultation, fill out the form below or feel free to contact us.
Virtus Animi provides translations from our office in Como, but our collaborators work throughout the entire national and international territory. We frequently work with companies in the following cities: Bergamo, Brescia, Lecco, Mantua, Monza, Milan, Varese, Turin, Alessandria, Cuneo, Novara, Aosta, Genoa, Savona, Sanremo, Verona, Vicenza, Parma, Treviso, Udine, Trieste, Bolzano, Trento, Rimini, Piacenza, Modena, Florence, Siena, Livorno, Pescara, Lecce, Bari, Rome, Naples, Matera, Potenza, Cagliari, Sassari, Catania, Palermo, Chiasso, Lugano, Ginevra, Basel.