Translations
Translations Services in Como
We provide accurate, professional and swift translations in Como. We are able to process any document format, such as Word, Excel, PowerPoint, OpenOffice, Adobe InDesign, FrameMaker, AutoCAD, HTML, XML, CSV and to translate from and to any language, such as English, German, Spanish, French, Russian, Arabic, Chinese, Japanese, Italian.
In order to ensure high quality and professional standards, Virtus Animi selects its translators very carefully, each with a minimum of 10 years of experience in the sector requested by the customer.
We aim at advising our customers in realising the kind of translation which applies to thier specific situation and therefore to ensure full loyalty to the source text, by respecting grammar, spelling, punctuation, phraseology and the context based on the target country.
OUR TRANSLATION SERVICES
Virtus Animi's translators team is perfectly bilingual, reliable, qualified and with multi-year experience in the following fields, areas and topics:
Certificates
birth certificate, residency certificate, unit certificate, civil status certificate, family certificate, death certificate, criminal records, certificate of pending proceedings, marriage certificate, divorce judgement, degree certificate, diploma, school report, university transcript, driving license, residence permit, professional competence certificate, invoice, delegation, payroll
Technical Translations
technical data, instructions, operating manuals, electronic manuals, instruction manuals, scientific reports, guides, specifications, patents, regulations, catalogues, offers, data sheet, applications, software messaging
Legal Translations
contracts, agreements, evidence transcriptions, testimonies, legal notes, confidential agreements, legal declarations, legal certifications, international legal practices, regulations, laws, legal reports, govern reports, trademarks, letters of credit, licences, writs of claims, judgements, statutory declaration, notarial act, Chamber of Commerce certificates, auto-certifications, orders for payment, general power of attorney, special power of attorney, adoptions
Economic – Financial Translations
balance sheets, notes, compositions with creditors, corporate documents, reports, articles of association, company registrations, minutes, financial analysis, expert's report, official reports, instruments of constitution
Advertising and Media Translations
websites, monographies, brochures, leading articles, catalogues, flyers, press releases, commercial communications, graphic contents, forms, books, e-books
Medical – Scientific – IT Translations
medical texts, medical reports, pharmaceutical materials, medical record, technical regulations, data sheet, tags, HTML code
LINGUISTIC COMBINATIONS
After the global markets birth and the more and more increasing relationship with foreign countries led companies and professionals, regardless of their business field, to communicate with people and customers all over the world.
Since your customers, as far away as they might live, are always important for your success, it's fundamental that you speak and understand their language and that the communication be always professional, accurate and swift.
Virtus Animi is the ideal choice to face new markets and make sure that you offer a completely efficient communication.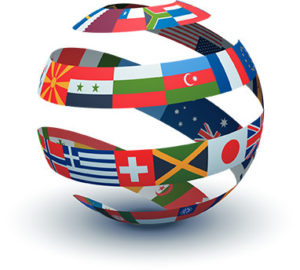 We translate to and from the following languages (and many more)

Albanian

Arabic

Armenian

Azeri

Bengali

Belorussian

Bulgarian

Catalan

Czech

Chinese

Croatian

Danish

Dutch

English

Estonian

Farsi

Finnish

French

Gaelic

Georgian

German

Greek

Hebrew

Hindi

Hungarian

Icelandic

Italian

Japanese

Korean

Latvian

Lituanian

Macedonian

Maltese

Moldavian

Norwegian

Polish

Portoguese (Brasilian)

Portoguese (Portugal)

Punjabi

Romanian

Russian

Serbian

Sinhalese

Slovakian

Slovenian

Spanish

Swedish

Thai

Turkish

Ukrainian

Urdu
Contact us for a free quotation.
WHY CHOOSE US
Virtus Animi, with offices in Como, offers simple, sworn, apostilled, legalised, certified translations over the national and international territory and stands out for its strengths, the reason why our customers keep choosing us.
Our 5 strengths:
EXPERTISE
We always comply to the contract terms and deadlines agreed upon in the quotation. Each translated text, before being delivered to our customers is accurately revised in order to provide a high quality product.
TRANSPARENCY
The creation of every job order is always preceded by a detailed estimate bearing indications about the costs and timing of the service. The project starts only after the acceptance of the business offer, upon submission of the same and terms of supply countersigned by the customer.
EXPERIENCE
Our office is composed of professional translators and interpreters, is located in the city of Como (Italy), and over the past years has shown gradual and persistent growth. We cooperate each single day with small and medium companies located in Italy and Switzerland, and with the help of external companies and professionals, we coordinate projects which could involve means and people in order to meet any possible requirement.  As a consequence, we acquired much experience in managing projects involving different kinds of expertise and professionalism.
CONSULTANCY
Virtus Animi offers advice in the field of linguistic services, from translation to interpreting and for each project our professionals talk with the customer in order to find the best solutions that may reduce working hours and final costs. Our services range includes translation, proof-reading and interpreting in more than 60 languages.
CONFIDENTIALITY AND RELIABILITY
All our translations are carried out in the utmost respect of confidentiality and professional secrecy. Our translators and collaborators, either internal or external, undersign specific confidentiality agreements to safeguard the client. The translations and the informative material provided by customers are strictly confidential.
If you would like a free estimate or some advice, fill out the form below or feel free to contact us.
Virtus Animi provides translations in Como (offices in Como), but our collaborators work in the entire national and international territory. Here are the main Italian and Swiss companies we work for: Bergamo, Brescia, Lecco, Mantua, Monza, Milan, Varese, Turin, Alessandria, Cuneo, Novara, Aosta, Genoa, Savona, Sanremo, Verona, Vicenza, Parma, Treviso, Udine, Trieste, Bolzano, Trento, Rimini, Piacenza, Modena, Florence, Siena, Livorno, Pescara, Lecce, Bari, Rome, Naples, Matera, Potenza, Cagliari, Sassari, Catania, Palermo, Chiasso, Lugano, Ginevra, Basel.